Biography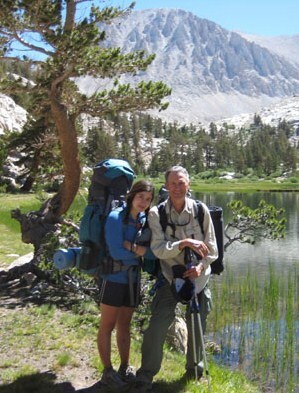 Raymond Barnett graduated Magna cum Laude from Yale University in 1967, majoring in Chinese History. He studied the history of religions at Union Theological Seminary in New York City for a year, then was inducted into the U.S. Army and spent 1969-70 at Long Binh in Vietnam, acting as a medical records liaison between the Surgeon General's Office at Headquarters, US Army, Vietnam and field hospitals throughout the country.

He completed the Ph.D. program in Zoology at Duke University in 1976, and taught biology the next 32 years at California State University, Chico, publishing articles in numerous scientific journals, before his retirement in 2008.

For a decade beginning in 1996, Dr. Barnett was instrumental in founding the Gateway Science Museum (formerly the Northern California Natural History Museum) as its Executive Director, making dozens of presentations on its behalf throughout Northern California and the state capital in Sacramento. The museum opened in 2010. At his retirement, the Board of Directors named Barnett "The Father of the Museum" (see Resolution).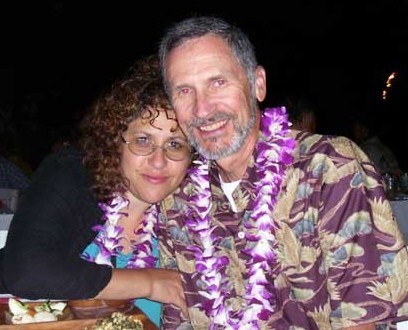 Dr. Barnett and his wife Tammy were also a founding family of Valley Oaks Village, a 31-household Cohousing community in Chico, where they raised their two children.

Dr. Barnett's favorite activities are golfing and bicycling in Chico, as well as hiking in Europe and along the John Muir Trail in California's Sierra Nevada. In 2008 he scaled the 14,495-foot Mt. Whitney with his youngest daughter Ashlyn; four years later he hiked into a backcountry grove of Giant Sequoias, spending several solitary days there with the trees. He enjoys kayaking California's rivers and coast, and is also an avid snorkeler and beachcomber in the four major islands of Hawaii, which he has visited with his family dozens of times.


In 2021 the Barnetts undertook a "Fresh Air Tour" to the Southwest, to escape the wildfires and poor air quality of the preceding several summers/falls in California. As a result, they relocated their primary residence in 2022 to Sun City, an "active, over 55" community a dozen miles north of Tucson, Arizona. Tammy is vigorously pursuing her interest in painting; Ray spends much time enjoying the new plants and animals in long hikes in the Sonoran Desert.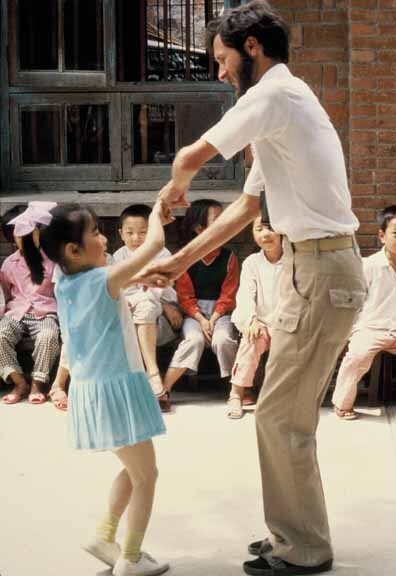 In the midst of his science career, Dr. Barnett has retained his fascination with the cultures of China and Japan. He has traveled extensively in China, Japan, Taiwan, and Korea, both as a tour leader and, more frequently, as an independent traveler far off the tourist paths, sometimes alone, sometimes with intrepid travel buddies, where his knowledge of the Chinese language has been helpful.

His Asia Trilogy of historical novels traces the emergence of China, Korea, and Japan into the modern world: Jade and Fire (Random House, 1988), The China Ultimatum (iUniverse, 2012), and The T'ae Medallion (CreateSpace, coming soon). Relax, You're Already Home (Penguin Putnam, 2004) is a nonfiction popular introduction to Taoism.

Barnett's nonfiction Earth Wisdom: John Muir, Accidental Taoist (CreateSpace, 2016) shows how Muir's "immanent" worldview grew out of his wilderness adventures, and offers a solution to the climate change calamity looming over human civilization. His 2021 Forgotten World: New Look at Neolithic Reveals Gardeners of Gaia and a Lifeline as Humanity Falters explores contemporary archaeological discoveries which trace the "immanent" worldview back to a new understanding of humanity's Neolithic.

Love of several classics of British literature has prompted Barnett to reprise their protagonists in several novels. Hence: The Return to Treasure Island (iUniverse, 2011), The Death of Mycroft: Sherlock Holmes and the Secret of D-Day (CreateSpace, 2017), and The Death of Lord Carnarvon: Sherlock Holmes and the Secret of King Tut (CreateSpace, 2017).